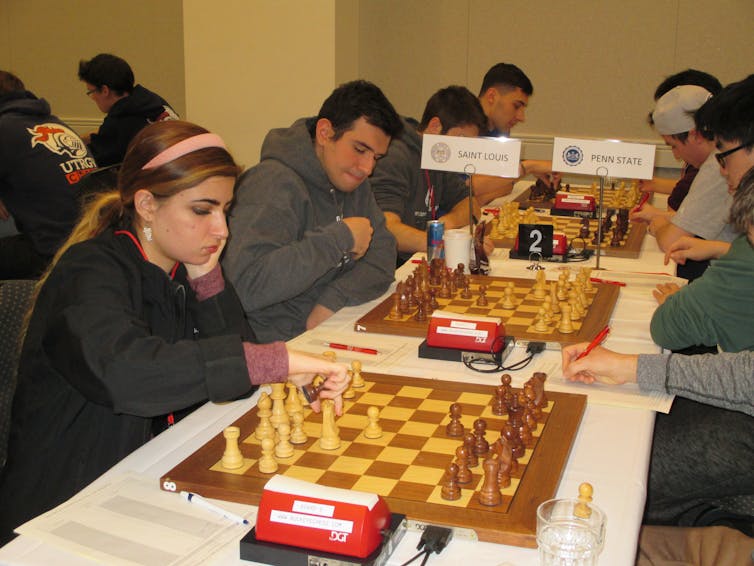 Dorsa Derakhshani, a Saint Louis University student from Iran
plays at the 2017 Pan-Am Intercollegiate
Team Chess Championships. Alexey Root, CC BY-ND
For example, if you research the backgrounds of players on the roster for this year's Final Four of College Chess, you would find that: six are from Ukraine; four are from Russia; and two are from Poland. Also, there is one player each from Peru, Azerbaijan, Hungary, Italy, Turkey, Iran, Cuba and Mexico. Each of those players has his or her own unique story. One of the more notable stories is that of Dorsa Derakhshani, a freshman at Saint Louis University who recently penned an essay for The New York Times about why she left Iran to play chess in America.
More...